Vintage Jewelry Case Brass Trimmed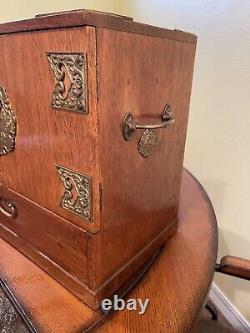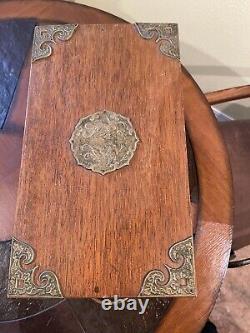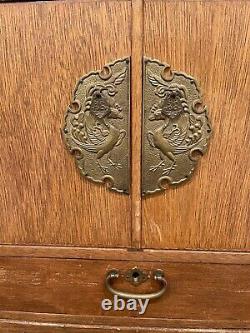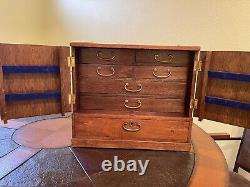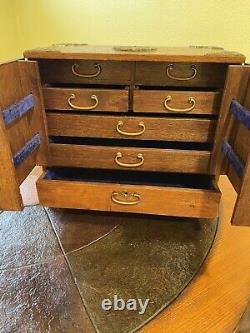 Elevate your jewelry storage game with this stunning antique vintage wooden jewelry box. Crafted with intricate details and featuring a brown color, this jewelry box is sure to complement any dresser or vanity. The box comes with a velvet lining to keep your precious items safe and secure, and has a capacity of more than 25 pieces, making it perfect for storing all your necklaces, bracelets, rings, anklets, cufflinks, earrings, and body jewelry. The rectangular shaped box measures 13.25 inches in length, 8.75 inches in depth, and 15.5 inches in width.
It features a fighting roosters and with brass details making it an ideal gift for any occasion. The box includes a jewelry organizer, jewelry box, and display case, and is suitable for all unisex adults. Whether you're a vintage jewelry collector or just looking for a stylish and functional storage solution, this antique vintage wooden jewelry box is the perfect addition to your collection.

---