Protecto Pak for Retro, Pop Culture and Car Culture fits Hot Wheels case 100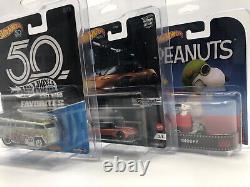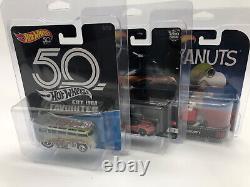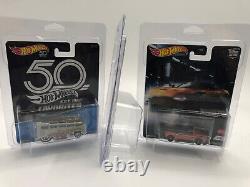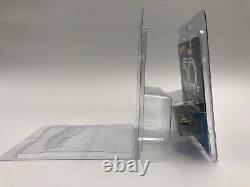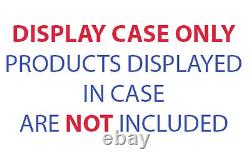 From Carney Plastics - Youngstown, OH. NO PINCHED CORNERS on any standard Hot Wheels blister card. 1/64 Hot Wheel Cover for Retro, Pop Culture and Car Culture. [This is a set of 100 individual Protective Covers].
Size: Inside space is 5-1/4" W x 6-5/8" H x 1-1/2 D. Model RPC2 fits Hot Wheels. Of rugged, high impact, acid free clear plastic. This tough material, along with its strong, one piece construction, creates a safe and secure way to organize and display your treasured Hot Wheels. Material & Craftsmanship - Always Guaranteed 100%.
NO Worries, NO Hassles - If you find a defect in in the material or craftsmanship of your display we will Replace it. Western Europe, South America, Australia, Japan - United States Postal. Before you place your order. PO Box within 48 contiguous states - Additional rates may apply. It's not uncommon for you to receive tracking information before it actually leaves our facility.
Expect delays around the holidays. Please keep in mind - Our Display Cases are Hand Crafted here in our facility, some cases do have longer processing time frames. Please look at listing for specifics.
Factory Direct - For us does NOT mean from a factory in China, it means from the hands of our skilled craftsman in Youngstown, OH... Why are Carney Displays considered the Best?
Experience - In 1986 Carney began experimenting with different designs for display cases for 1/24 scale plastic model cars & Hot Wheels. By the early 1990's the original 21 car NASCAR die cast Display case was a huge hit. Followed quickly by numerous popular designs in ALL Scales and Sizes. Although now known Worldwide as the makers of the highest quality acrylic display cases, Carney Plastics is still a small family owned and operated fabrication shop. Many of our fabricators have 20 or more years experience at plastic fabrication. Your Display Case will be considered "Top of the line" for as long as you own it. Longevity - The number of companies and individuals who have come and gone since 1986 is too numerous to count.
Carney Plastics continues today & will continue tomorrow to bring you your favorite styles, as well as innovative new styles for new collectibles. Carney products are always EXCEPTIONAL!

---